Classic Motor vehicles Repairs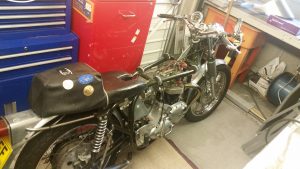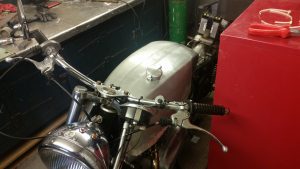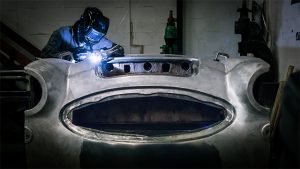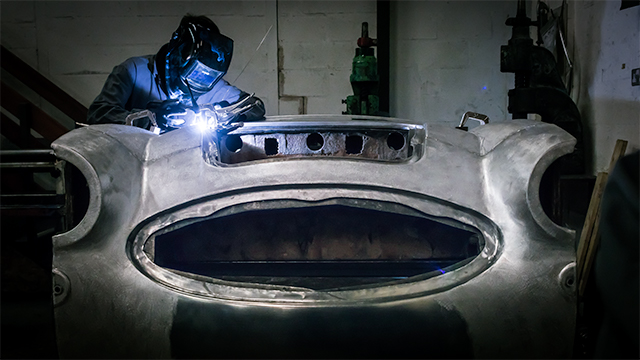 A lot of the work we are asked to do is for the classic motorcycle and Car enthusiasts, amazing people who love their pride and joys and expect a first class service. We can offer them individual part repairs as well as one offs and batch work. We have gained a fantastic reputation for the repair of classic motorcycle parts, including the re­-growing of cylinder head fins which after repairing look as good as the new. If you have come off your bike and the chain guards been badly chipped or scratched it can be repaired, If your rocker cover has a piece cracked or broken off then its no problem at all and if you have stud holes broken, snapped off or threaded then we will sort it. We recently helped a customer with his fuel tank with which he bought at a show, the bottom was too small and none of the brackets fitted so it would not fit on his frame, he came over with the tank one Saturday morning, sent his wife and her friend off shopping and with his instructions we cut the bottom off the tank opened it up, tacked it up to try for size, welded it all back up, removed then re welded all the brackets to suit and this was all done on one Saturday morning. This made for one very happy customer and an even happier wife who gained some shoes on his behalf. 
Tig & MIg Welding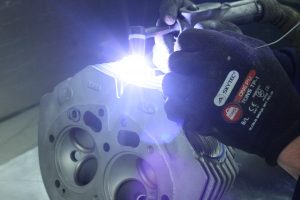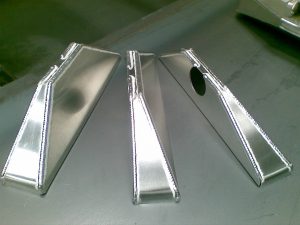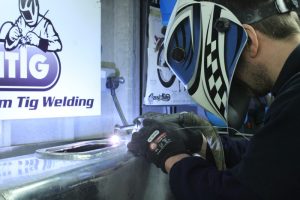 We invest a lot in training and equipment to enable us to offer this high quality service and we will continue to do so now, tomorrow and for the future.
You can view some examples of our work through our gallery page and if you do not happen to see what you are looking for please feel free to contact us to discuss your individual needs
Delivery And Collection Option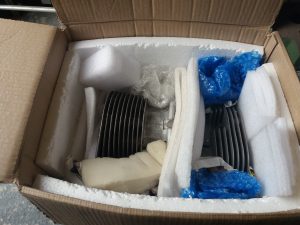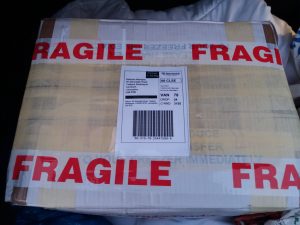 Here at Qualitig we try to make life as easy and as stress free for the customer as possible. To us nothing comes more stressful than parting with a part of your pride and joy, worrying if it will arrive safe or most importantly if you will ever see it again. And the answer to all of these concerns is yes, don't worry. Each customer has there own personal preference on how they would like to deal with the safety of there own parts and we will always go the extra mile to make this happen.
Firstly we arrange a date and time that suits us all.
You are welcome to wait if it's a straightforward repair or short job.
You can either have a courier deliver the item mid week and the work will be completed over the weekend and collected by the courier on the Monday.
If it is better you can drive down, leave the job with us, and experience local sight seeing such as the Coventry Motor Museum or visit Warwick or Stratford Upon Avon which are a short drive from where we are based. And upon your return your job will be ready and waiting for you to collect and take safely home.
Or if it is a big job and you have many parts you would like repairing then we can plan a date that you will be passing, it could be on your way to your holidays, visiting your family or just a get away for a few days then just drop the work off on the way and it will be waiting for you on the day you pass back through.
Each customer and part is very important to us at Qualitig so please  if you have any questions about deliveries and collections then please call us or send us a message. We will do everything we can to meet your needs.
Top class
Great service from Nige at Qualitig.  he did a top class job Tig welding Aluminium fins back on to my Triumph cylinder head. All this was done whilst I was having a nice breakfast up the local harvester one Sunday morning. I will definitely be coming back for more.
Neil B
Coventry Chambers Of Commerce
Excellent Job
Thank you so much for the excellent job on my BSA C15 head. Nigel replaced 4 fins and filled in one stud hole ready for re tapping this was all finished and cleaned up and looks as good as new, all work was done on a Saturday morning while we went round Coventry Transport Museum, 10 mins drive away, Nigel was very easy to deal with and did an excellent job for a very fair price.
Jeremy Baker
Looks Amazing
Hi Nige.
Wow! The repair work looks amazing, and its really nice to see the progress you have made. You certainly live up to your name of Qualitig which is first class, as you can tell i am very pleased with the results. thank you very much indeed.
Mike Cross
Midlands